The New Collaborative Learning Trust has again featured in the National Centre for Diversity's Top 100 index.
Recognising the consistent commitment organisations have made to issues of equality, diversity and inclusion, the NCFD's Top 100 index celebrates the most inclusive workplaces in the country. This year, NCLT were listed as the fortieth most inclusive across the whole of the UK.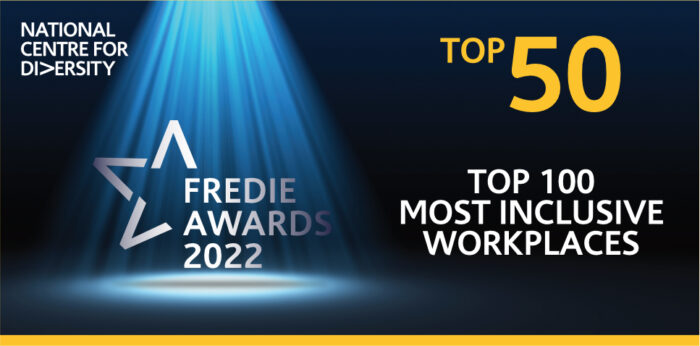 "We are delighted to have received this recognition," said Lauren Walker, Director of Human Resources. "It's particularly pleasing because this is not just a reflection of the Trust's priorities, it also reflects the commitment that every single member of staff across the Trust feels towards these issues.
"According to the NCFD, the backbone of an inclusive culture can be summarised by the mnemonic FREDIE – fairness, respect, equality, diversity, inclusion and engagement. These are core values shared across our Trust by all staff, regardless of their role or which part of the organisation they work for."
Richard Fletcher, NCLT's CEO, said: "This is further evidence of the values of inclusivity and equality which underpin our Trust. These add to the unique culture we are creating at NCLT, a culture which is making us an employer of choice for many people working in the education sector across Yorkshire."
"I send my warmest congratulations to New Collaborative Learning Trust, on successfully reaching number 40 in the Top 100 Most Inclusive Workplaces Index 2022," said Solat Chaudhry, NCFD's CEO. "It's been a challenging year and yet, it has not dented the excellent work that organisations and individuals do in promoting FREDIE best practice.
"We celebrate the exceptional work of people and organisations who have EDI running through their DNA. Let's rejoice at this and build a better society."