New Collaborative Learning Trust has achieved the remarkable feat of having its three sixth form colleges all achieve outstanding in their respective recent Ofsted inspections.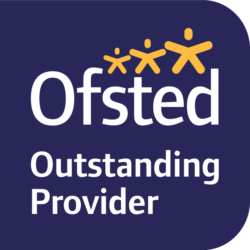 New College Bradford were inspected by Ofsted last month and have had their outstanding report published this week. They join New College Pontefract, who were inspected in May 2023, and New College Doncaster, who were inspected in December 2021, both of whom have also secured outstanding reports.
The achievement is all the more remarkable because New College Doncaster and New College Bradford are both new institutions, opened under the DfE's free school scheme in September 2017 and September 2019 respectively. Between the three colleges, NCLT now provides outstanding post-16 education to over 5,000 young people, many of whom come from some of the most deprived wards across West and South Yorkshire.
Improving social mobility is a key focus of NCLT's work. Last year, 83% of New College Bradford's students progressed to university, making it one of the highest performing sixth form colleges in the country. That's despite the fact that 45% of New College Bradford students come from secondary schools rated "inadequate" or "requires improvement". The progression rates with New College Pontefract and New College Doncaster are similarly high, with 99.1% and 94.4% of students in education, employment or training after leaving college.
"New College Bradford's inspection report cements our reputation as a provider of outstanding post-16 education across Yorkshire," said Richard Fletcher, NCLT's CEO. "All three sixth form colleges provide an outstanding experience and are led by teams passionate about improving outcomes for our young people. We know that a high-quality education is one of the most important ways we can make an impact on social mobility in Yorkshire. The data shows us that better educational outcomes lead to better access to competitive HE courses and apprenticeships, which lead in turn to better jobs and better life outcomes. It's a privilege to lead such a talented team working so hard on improving social mobility for so many young people in Yorkshire."
NCLT has recently won approval from the DfE to open another sixth form college in Keighley, offering a range of A-level and applied general qualifications. The MAT also contains a secondary and three primary schools in Rotherham, all rated by Ofsted as good or outstanding.